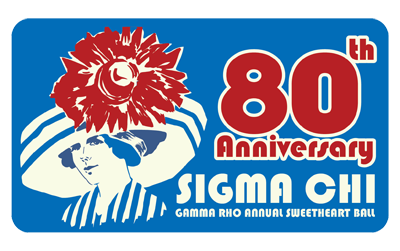 Brothers, we are now open for registration for the 90th. We can't wait for you to join us May 4-6.
Preferred Payment method is via E Transfer through Scott Christie- scott.christie@rbc.com or mail cheques to Rob Hingley- 90 Feruz Cres. Halifax, NS.. B3R 2N3. Alternatively you can purchase online through our Join it site (it costs us about 8%).
You will see a variety of options ranging from one ticket for one event to full table premium sales.
There are sponsorship options at $500 and $1000 as well for brothers to give back for what Gamma Rho has given them. Those will be posted shortly. Email novascotiafinlayson@gmail.com with any questions.
Full Weekend Couple $285
Full Weekend Single $150
Saturday Night Couple $250
Saturday Night Single $130
Friday Night Couple $45
Friday Night Single $25
Saturday Night Premium Table (10) $1,500 Includes Hospitality Credit
Saturday Night Class Table (10) $1,250
HOTEL INFO- Cutoff April 4.
Thank you for choosing to have your Event with us!Here's your reservation link your guests can use to make reservations: Book your group rate for Sigma Chi
You will find the information for your online reservation link below.
Start Date: Thursday, May 4, 2023End Date: Sunday, May 7, 2023
Last Day to Book: Tuesday, April 4, 2023
Hotel(s) offering your special group rate:Courtyard Halifax Downtown for 189 CAD per night