Jim Lawley awarded Significant Sig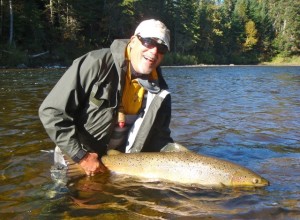 Jim Lawley awarded Significant Sig. Jim is only one of a handful of brothers to receive both the Order of Constantine and a Significant Sig Award. He joins Ted Rogers and Former Grand Consul Doug McWhirter as Canadian recipients. In hoc Jimbo!
James C. Lawley, Dalhousie /St.Marys's '82
Gamma Rho Chapter
Significant Sig Award
Part One: Professional Achievements
Mr. Lawley can only easily be described as a titan in the Halifax, Nova Scotia business and property development scene. Since his graduation from Dalhousie in 1982, he has transformed the city's skyline one development at a time. As President for Scotia Fuels Ltd, one of the province's largest independent fuel suppliers, he has gained a reputation as a visionary. He is involved in the commercial and residential real estate industry as the President and co-owner of Halkirk Properties Inc., owning and operating a 152,000 square foot mixed-use (office and retail) historic property in Halifax. Upon completion and regulatory approval, this will be the single biggest mixed used development in the history of the city.
Mr. Lawley is President and co-owner of Saltergate Developments Inc., owning and operating a mixed-use (hotel, residential and retail) property in Halifax. This $40 million development was close to Jim as it's a branded Marriot.
http://www.marriott.com/hotels/travel/yhzcy-courtyard-halifax-downtown/.
He is one of the primary developers in Prince Edward Island's marquee developments http://www.cottageadvisors.com/canada/summer-village.html, and also serves as one of their principals.
Mr. Lawley is also an owner and operator of numerous national fast food franchises throughout the Maritimes and Quebec (Tim Hortons and Dairy Queen) and is the owner of Patagonia Halifax (http://patagoniahalifax.ca/).
Mr. Lawley was the Chair of the Audit Committee for previously TSX-listed InStorage REIT from 2006 to 2009. He is a director in Killam Properties, TSX:KMP, the second biggest property company in Canada. (www.killamproperties.com). In addition, he is a director of GOGold http://www.gogoldresources.com/, director in RESL, a renewable energy company (http://www.resl.ca/) , and numerous other publicly traded entities.
Mr. Lawley owns several world renowned Salmon fishing lodges throughout Canada, including http://www.campbonaventure.com/, http://www.salmonholelodge.com/, and a principal in http://www.cloud9salmonlodge.com/salmon_fishing.htm, considered the finest Salmon hole in the world.
Mr. Lawley's business acumen is studied in area Universities, and he a ready and keynote speaker in these academic settings upon request. A brilliant mentor, his endeavours employ numerous co-op university students and his tutelage has led them to successful and fulfilling careers